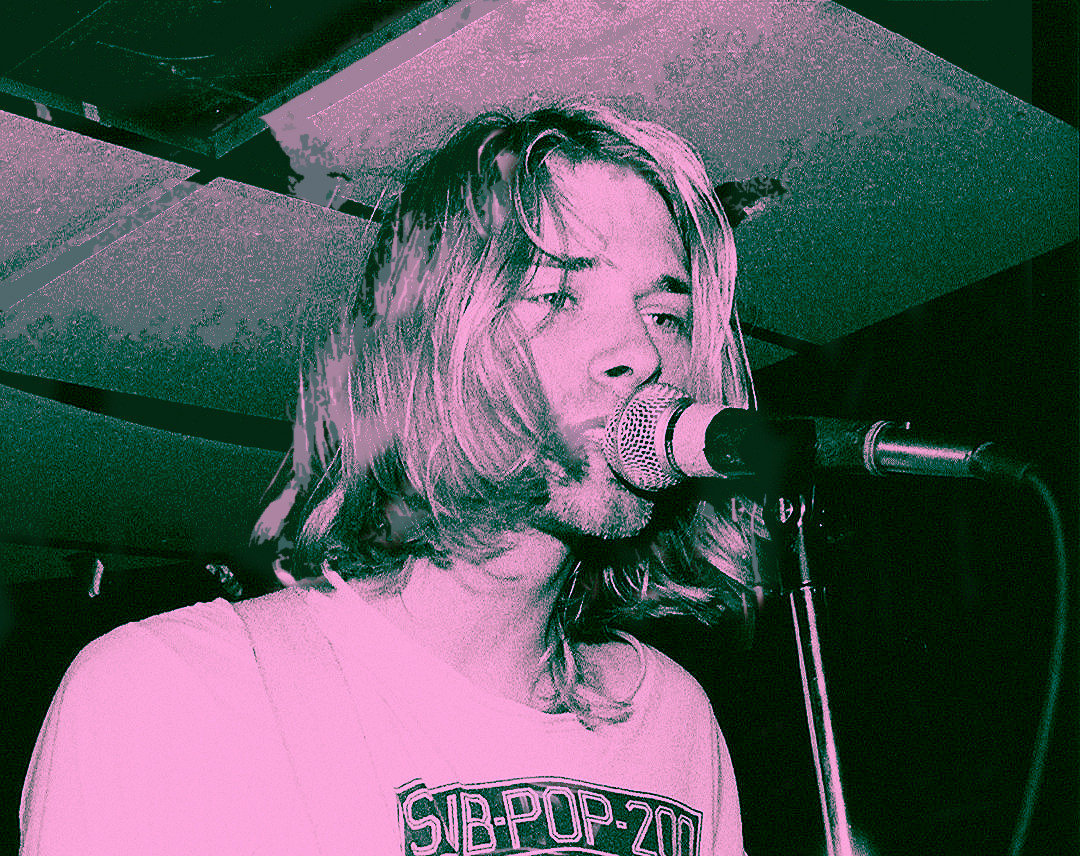 KURT COBAIN
(FEB 20 1967 – APRIL 5 1994)
Kurt Cobain was the lead singer of Nirvana. He is well known for his anti-establishment persona and angsty songwriting. He is forever the GRUNGE KING!!!
AWARDS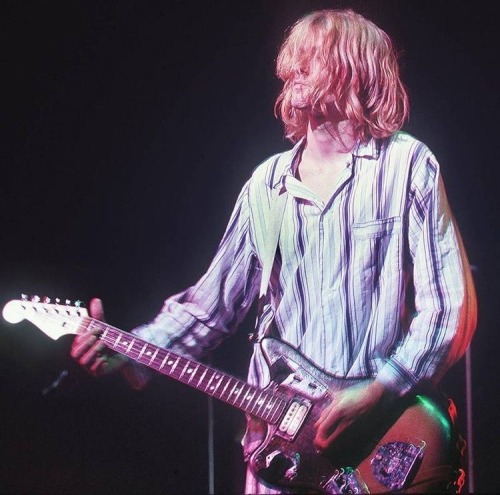 Kurt was posthumously inducted into the Rock and Roll Hall of Fame. Rolling Stone included Kurt in its lists of the 100 Greatest Songwriters of All Time, 100 Greatest Guitarists, and 100 Greatest Singers of All Time. [1]
Nirvana
has won ...
American Music Awards
1995 - Favorite Heavy Metal/Hard Rock Artist
Grammy Awards
1996 - Best Alternative Music Performance
MTV VMAs
1992 - Best Alternative Video, Best New Artist in a Video
1993 - Best Alternative Video
1994 - Best Alternative Video, Best Art Direction in a Video
Among several other awards! [2]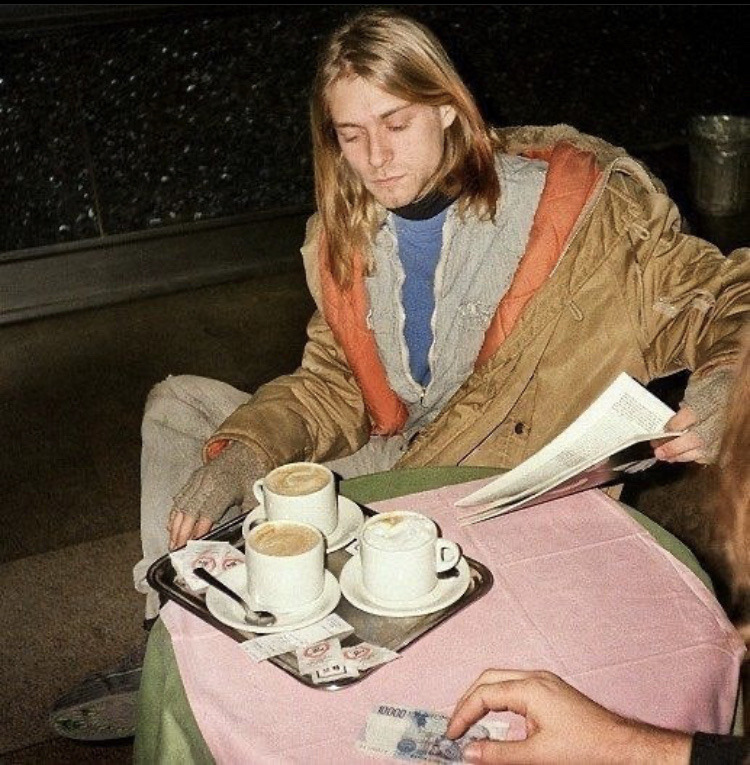 I LOVE KURT COBAIN! Not just because he was one of the most legendary artists that ever lived, but he was also an amazing and cool person. He was revolutionary and went against the endless conformity of society.
I think it is amazing that someone as thoughtful and cool as Kurt was able to become the person he was, and make the music he did, and stand for what he did.
My favorite Nirvana songs ...
Lithium
Territorial Pissings
Come As You Are
Something In The Way
All Apologies
Serve the Servants
Here's some of my fanart of Kurt >//<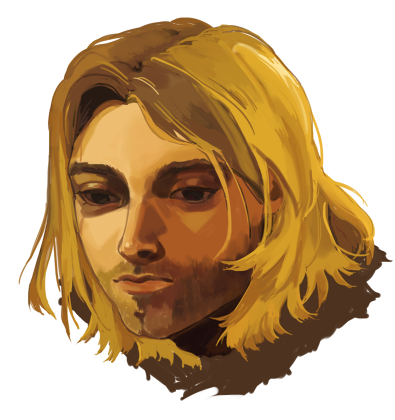 INTERESTING FACTS...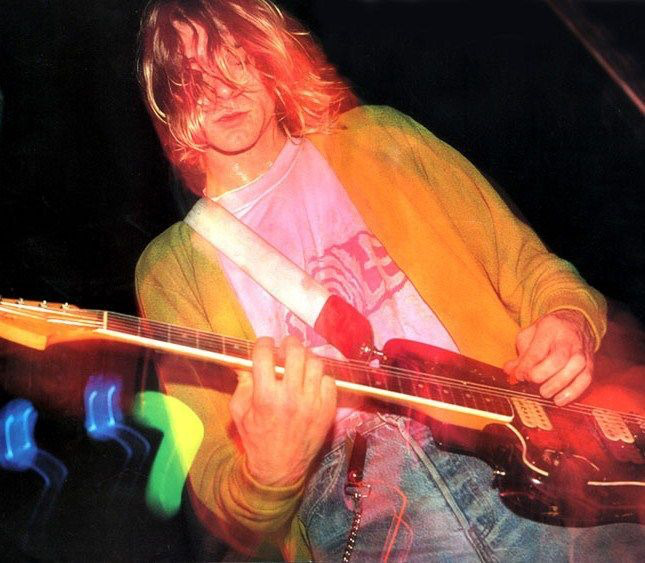 These are some interesting facts I found out about Kurt from reading
Heavier Than Heaven: A Biography of Kurt Cobain
by Charles R. Cross.
Kurt was born to very young parents, his mother was 19 and his father was 21, he was the first grandchild in either family. His parents divorced when he was 9 years old. Throughout his teenage years, he bounced from one relative's house to another, due to him not getting along well with either of his parents and his step-parents. Kurt started doing LSD and marijuana when he was in 8th grade, and he was prescribed Adderall as a child for his ADHD. Kurt liked to draw a lot. He got his first guitar when he was 14, and would carry it to school with him.
When Kurt was 14, several of Kurt's old friends recall him stating "I'm going to be a superstar musician, kill myself, and go out in a flame of glory" (pg 34 of [4]) and "I want to be rich and famous and kill myself like Jimi Hendrix."
Kurt was kicked out of the house when he was 17, and became homeless for several months. The song
Something In The Way
is about this time. He was homeless off and on for several years following this.
Kurt would often purposefully incorrectly sign his name on some things as "Kurdt Kobain".
The song
About A Girl
was written about Kurt's then girlfriend, Tracy Marander. He never told her it was about her, and she only ever found out years later after reading about it in
Come as You Are: The Story of Nirvana.
Kurt was living in his car during the time that Nevermind came out.
When Nirvana was touring Japan, Kurt decided he liked Hello Kitty and his Japanese fans would give him Hello Kitty merchandise.
One of the last things Kurt ever said to Courtney Love was "No matter what happens, you made a great album."
GRUNGE KING
Needless to say, Kurt Cobain is the grunge king. I believe he played the most pivotal role in defining the grunge aesthetic of the 90s. Long greasy hair and angsty music, Kurt radiated coolness....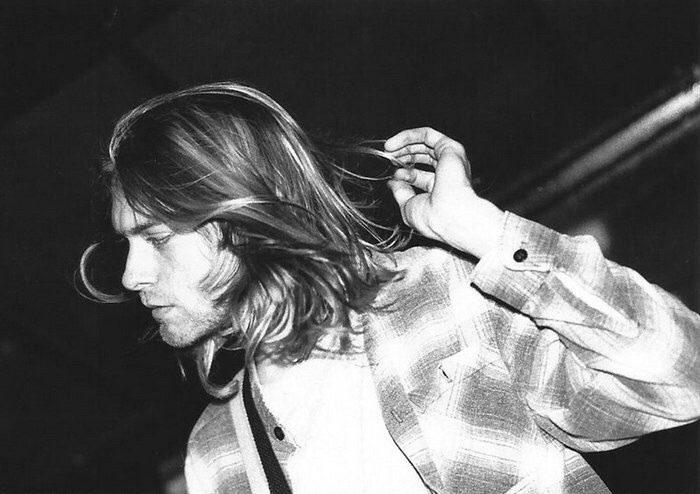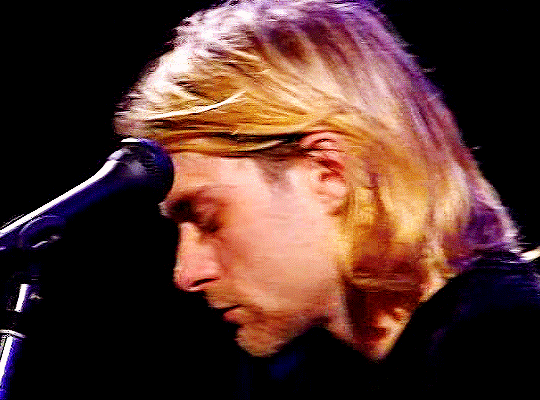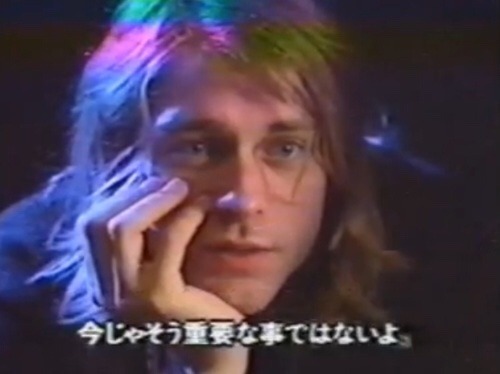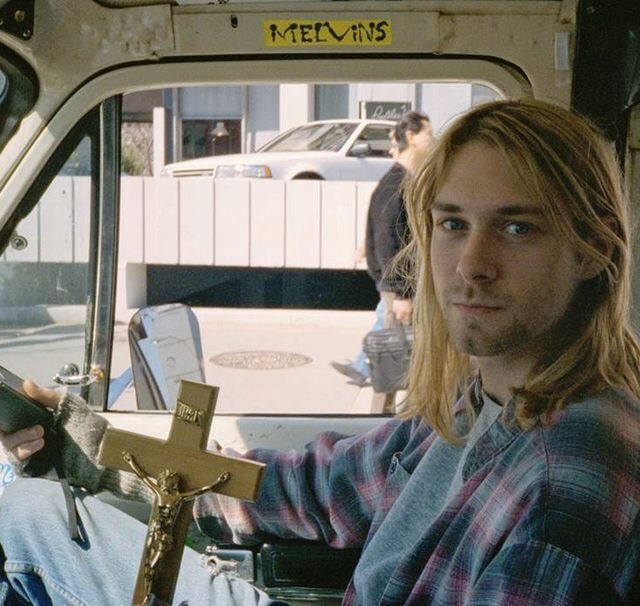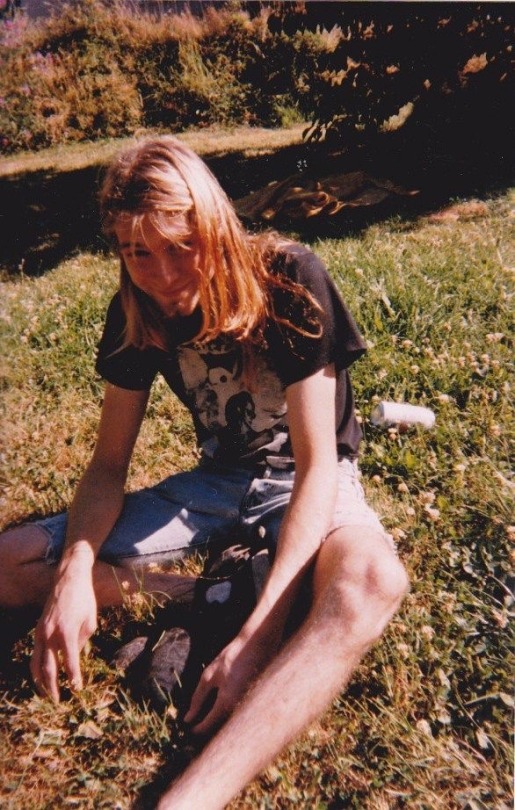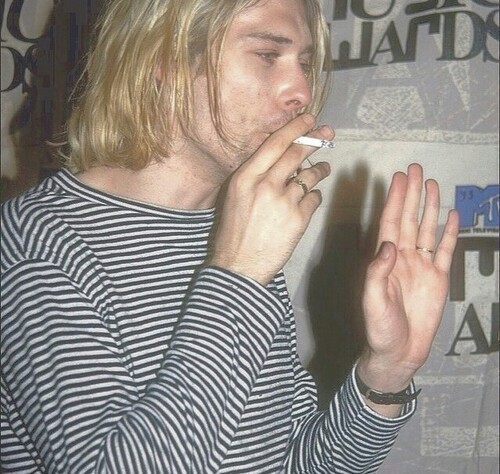 DEATH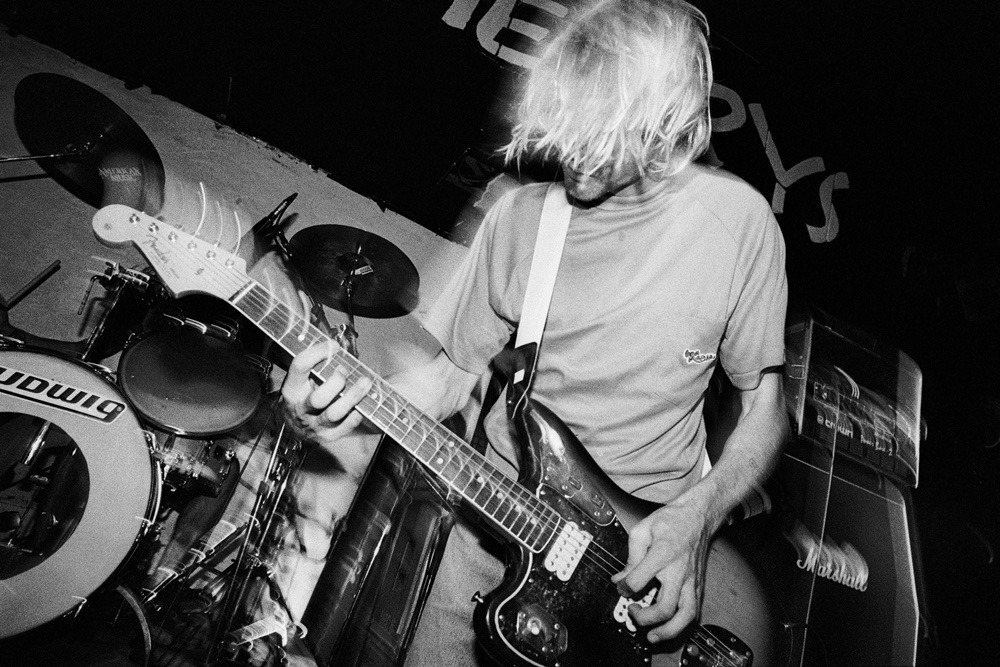 Kurt committed suicide April 5 1994 by shotgun when he was 27 years old. Towards the end of his life, he was struggling with a heroin addiction and depression. A couple weeks prior to his death, he OD'd. After an intervention from his close friends, he was sent to a rehab facility, to which he escaped. He returned to his home in Seattle and was found dead several days later.
SOURCES
[1] Kurt Cobain. Wikipedia. https://en.wikipedia.org/wiki/Kurt_Cobain

[2] List of awards and nominations received by Nirvana. Wikipedia. https://en.wikipedia.org/wiki/List_of_awards_and_nominations_received_by_Nirvana

[3] Cross, Charles R. (2001). Heavier Than Heaven: A Biography of Kurt Cobain. Hyperion.

[4] Statler, Benjamin. (2015). Soaked in Bleach. Suburban Hitchhiker Daredevil Films.